This couple met in Vietnam as peacemakers; They'll share their wartime stories in Lancaster County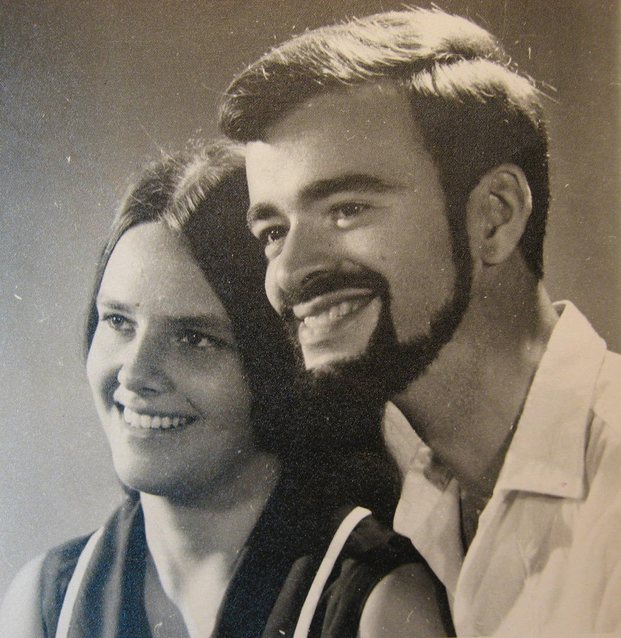 January marks the 50th anniversary of the Tet offensive in Vietnam.
Lancaster Interchurch Peace Witness is recognizing the date by asking former Mennonite Central Committee workers Earl and Pat Hostetter Martin to share their stories. The couple met while working in Vietnam with refugees who had fled their homes. They later set up vocational programs, distributed food and taught English in Vietnam. When Saigon fell, Pat and their two young children left. Earl, who was a conscientious objector, stayed behind.
A personal look: Read letters a conscientious objector in Vietnam sent his loved ones
Pat is from Virginia and Earl grew up in New Holland. The Martins now live in Harrisonburg, Va.
They will talk Saturday, Feb. 3 at 7 p.m. at Grandview Methodist Church, 888 Pleasure Road, Lancaster and Sunday, Feb. 4 at 2 p.m. at Trinity Reformed United Church of Christ, 450 W. Main St., Mountville at Lancaster Interchurch Peace Witness's annual meeting.
Features
Special coverage: Lancaster County natives, residents share accounts of Vietnam War as Marine, protester and more
'); $region.before($tempRegion); $region.width( $tempRegion.width() ); $(window).on('scroll mousewheel', function(){ if( bThrottle === false ){ bThrottle = true; setTimeout(function(){ var iFixPoint = $region.offset().top - 80; var iCurPoint = $(this).scrollTop(); if (iCurPoint = 768 && window.innerWidth
More Headlines
We secretly dined at Red Pin Bar & Grill: Here's a review for our IncognEATo series
FRESH AIR: Program seeking host families for summer
Lancaster quintet Manor Winds finds joy in keeping its setlist fresh
Violinist Rachel Barton Pine to play classical, hard rock while in Lancaster this weekend
This couple met in Vietnam as peacemakers; They'll share their wartime stories in Lancaster County
American Music Theatre hosts its annual musical homage to the King of Rock and Roll
Jeff Reinhart breaks down L-L League girls' basketball action in 'Full Court Press' [podcast]
Paradise Township creamery wins second Farm Show blue ribbon for its cheddar cheese
Singer-songwriter Julien Baker to perform at Chameleon Club this April
Kitchen Gadget: Pancake pen
What's hot in the kitchen for 2018
Erin Negley
Source:
Google News Vietnam
|
Netizen 24 Vietnam