South Korean envoy delivers president's letter to the North's Kim Jong Un


South Korea's special envoy visited Pyongyang Wednesday, meeting North Korean leader Kim Jong Un and hand-delivering a letter from the South's president.
Interested in North Korea?
Add North Korea as an interest to stay up to date on the latest North Korea news, video, and analysis from ABC News. North Korea
South Korean President Moon Jae-in's special delegation, led by top security adviser Chung Eui-yong, left Seoul early in the morning for the one-day trip to Pyongyang.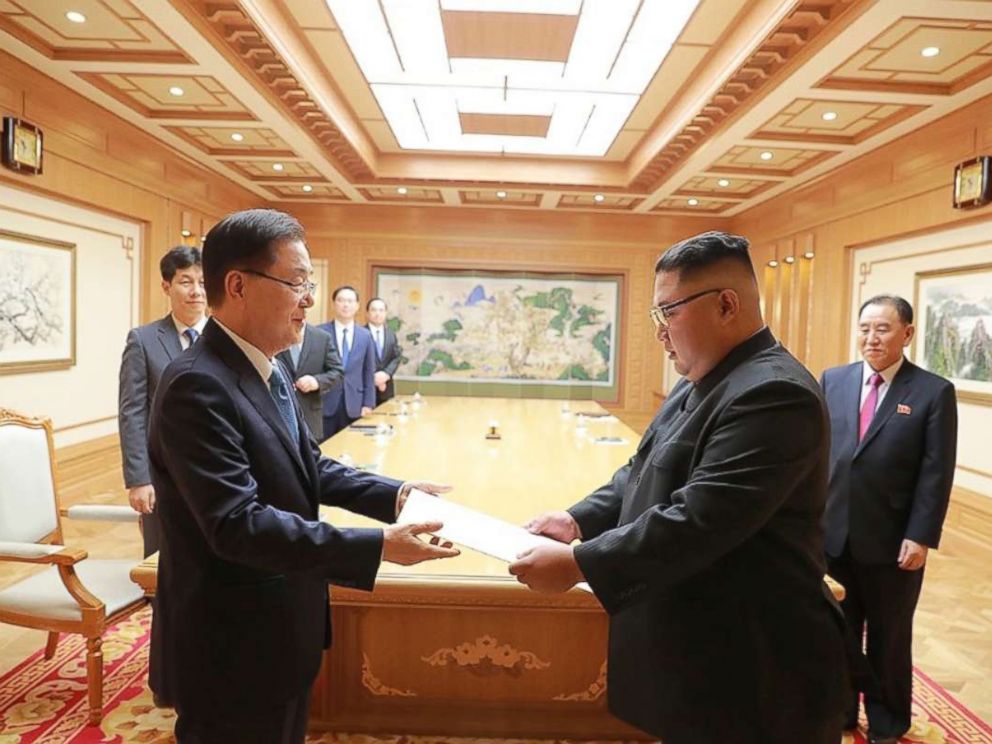 "The special envoy met with Chairman Kim Jong Un to deliver the personal letter [from Moon] and exchange their opinions," Seoul's presidential office said in a brief statement.
South Korean officials did not provide details of the contents of the letter.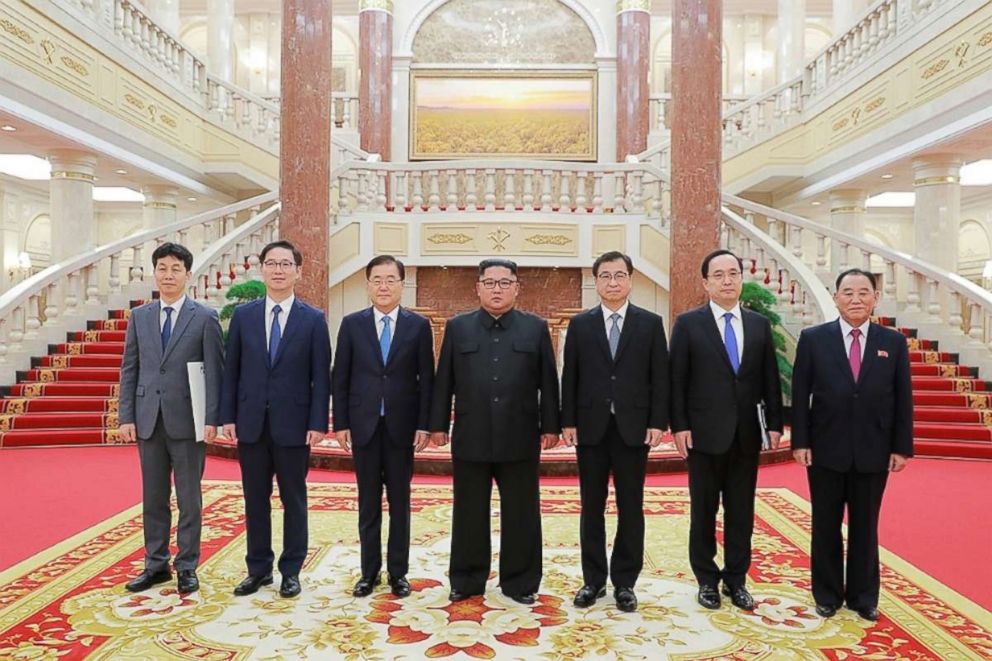 (MORE: Trump's meeting with North Korea was 'failed summit' that was 'all about show': Leon Panetta)
The envoys are expected to bring back an exact d ate for the third inter-Korean summit, as well as engaging in broad discussions based on agreements made with the United States during the Singapore summit earlier this year.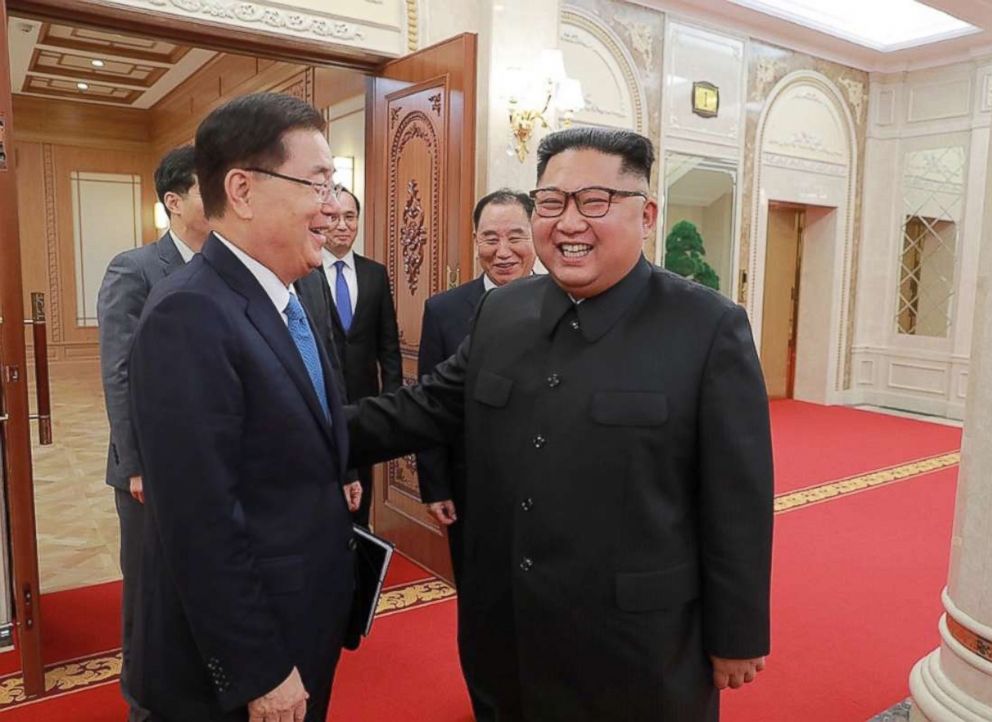 "There will be discussions on the specific schedule and agenda of the inter-Korean summit meeting in Pyongyang during September," Chung said in a press briefing Tuesday, the night before the trip.
Chung added, "we will consult on various measures to advance the development of inter-Ko rean relations through the implementation of the Panmunjom Declaration," which the Koreas adopted earlier this year with the goal of ending their conflict.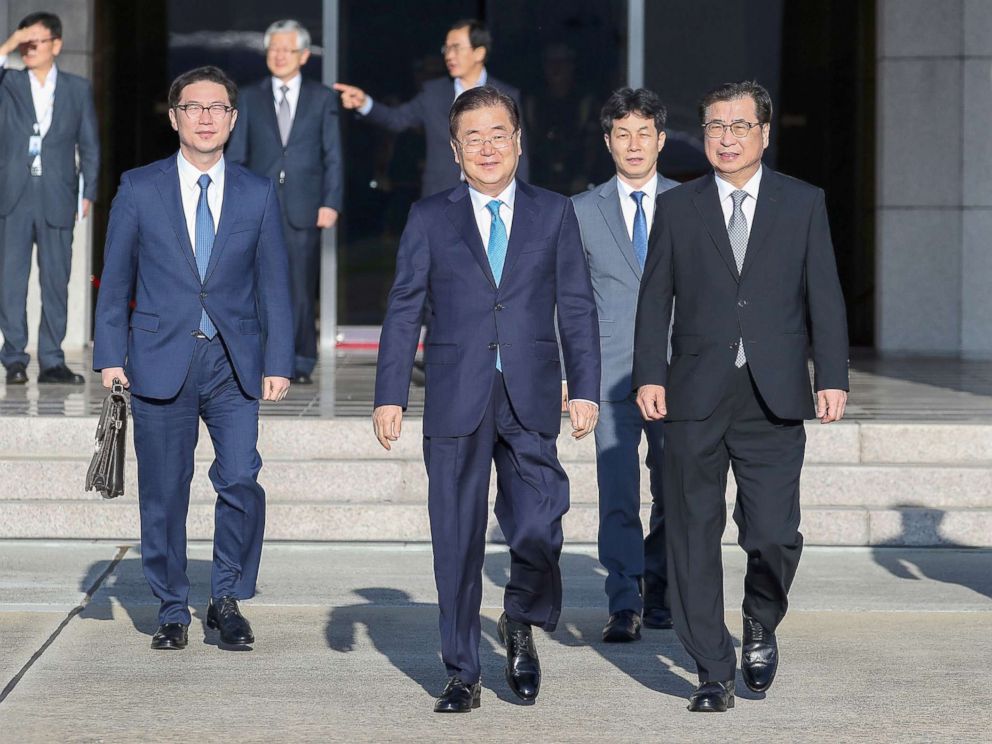 (MORE: Getty Images photographer captures a rare glimpse of life in North Korea)
The five-member special delegation is expected to leave Pyongyang after the dinner banquet prepared by the North. It was unknown whether Kim Jong Un will host the dinner banquet, the presidential office said.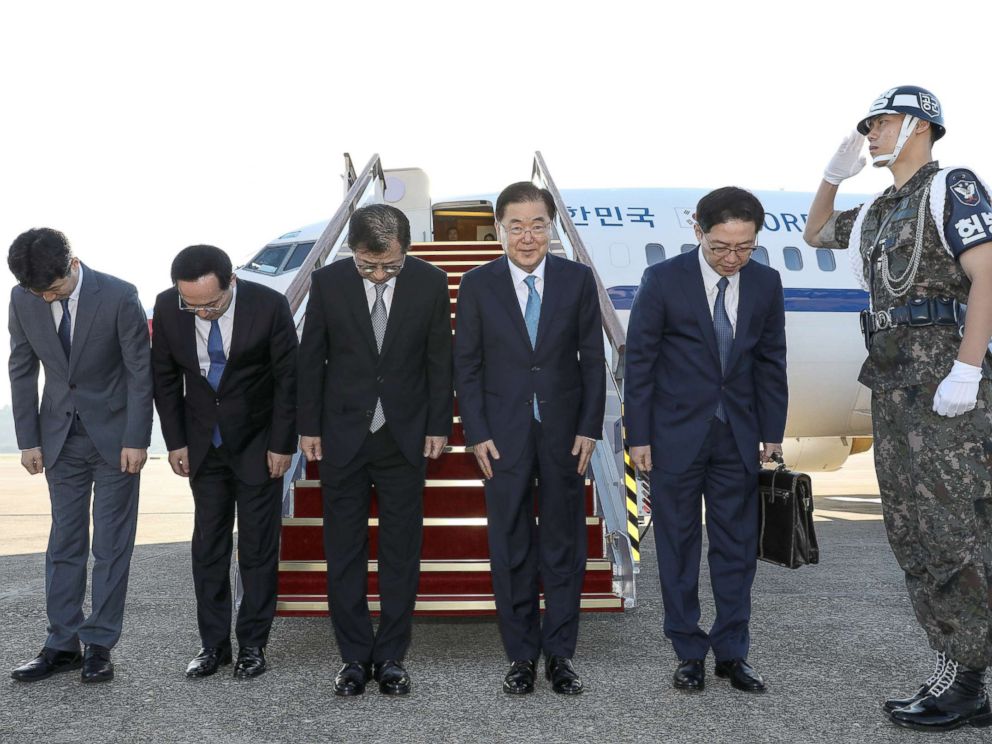 The delegation included the same officials from the first envoys to Pyongyang in March: Chief of National Intelligence Suh Hoon, Vice Unification Minister Chun Hae-Sung, the presidential secretary for state affairs, Yun Kun-young, and senior National Intelligence Service official Kim Sang-gyun.
Source:
Google News South Korea
|
Netizen 24 South Korea